Welcome to the website of
www.exofood.at
! We are an official
distributor
(wholesale) and
reseller
(retail sale) for
Repashy Superfoods products
in whole
Europe
. Weather you are reseller or customer, this is the right address for you.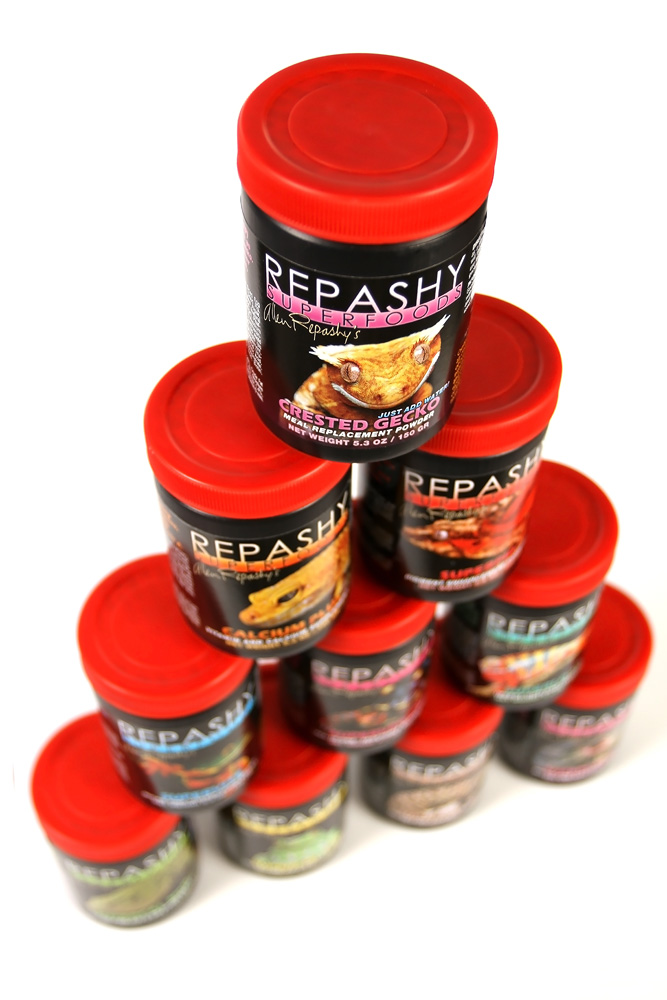 What exactly is Repashy Superfoods?
Allen Repashy is one of the largest gecko breeders in the world and over more than 15 years he developed this
complete gecko diet
(also known as
Crested Gecko Diet
short
CGD
or
Meal Replacement Powder
short
MRP
) for various omnivorous types of geckos.
Repashy Superfoods gecko diet
can (amongst others) be fed to
Correlophus, Rhacodactylus, Eurydactylodes, Lygodactylus, Lepidodactylus, Phelsuma, Gekko
as well as to some
anoles, skinks, chameleons and iguanas
.

What are the benefits of Repashy Superfoods MRP gecko diet?
Repashy Superfoods MRP gecko diet is a complete diet for all frugivorous geckos. It contains all minerals, vitamins and nutrition that your geckos need to stay healthy and to reduce the risk for metabolic bone disease (MBD) or other deficiencies while it helps you to save time when feeding.

Furthermore Repashy Superfoods offers a wide range of high class calcium and vitamin supplements, insect nutrition and incubation media.
Customer satisfaction is our utmost concern. Quick service and best product quality are our goals. Therefore we offer you the latest Version 3.0 of the Crested Gecko Diet. The newest generation of Repashy Superfoods MRP offers higher acceptance by the geckos and provides them with more protein for a better growth rate.

For optimized product life we store all Repashy Superfoods products frozen until shipping.
If you have any further questions please do not hesitate to contact us. You can also reach us through our
facebook page
www.facebook.com/exofood
.
We hope you enjoy browsing through our website.
Your ExoFood Team
Top seller